4 WAYS TO INVEST IN YOUR TWENTIES
It can be difficult to spare a few dollars on your future when there is so much going on around you presently. Friends inviting you out involves spending, and so does being tempted by all the nice things at your favorite retail spot. Let's not get started on how much we spend per week on eating out, and grabbing drinks at happy hour with our favorite girlfriends.
While I do believe in enjoying my youth and having fun every once in a while, there comes a time where we must be smart with our money if we plan on having a bright future.
Here are some easy ways to invest in your twenties:
1. ACORNS APP
I have been using this app for a bit over a year now and it's been really useful + easy to navigate. Basically, it's an app that allows you to invest just a little at a time. It definitely makes investing less of a headache!
You get to choose what amount of risk your are willing to take, and then the app invests it into low-cost exchange-traded funds (ETFs) based on the risk profile you elected in the app.
After rounding-up your spare change linked from purchases you make on your debit/credit cards, Acorns invests the difference! Essentially if you spend $4.50 on your morning latte, it will invest the remaining $0.50. Cool & simple, right!?
Create an ACORNS account and get $5 automatically credited to your new account using the following link:
If you already have an Acorns account, you can also enter Referral Code ZSV8BR on the home page of the Acorns App to get the $5 bonus credited to your account, you will see it instantly credited.
2. ROTH IRA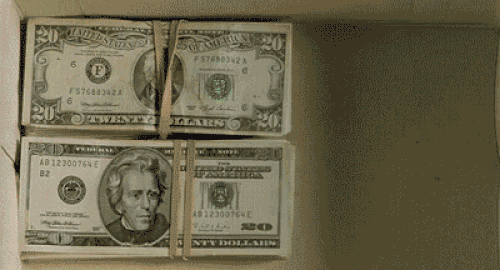 As long as you have an income and a job, you are able to contribute to a Roth IRA. It is an excellent way to save for retirement. A great investment in yourself and in your future, a Roth IRA allows you to benefit from tax-free compounded growth on your contributions.
Check out FIDELITY.COM to learn more about ROTH IRA's and other great investment information/options.
3. INVEST IN A BUSINESS + CHARGE INTEREST
In this day and age we all know someone who is trying to start a business or has already done so. If it seems like a profitable idea, then you should draft up a proposal on letting them borrow some money to further their endeavor. However, there's a catch... you will charge interest.
You will have to use good judgement on this but it would surely be welcomed by someone who could really use the extra funds. When they become successful you will be glad you were a part of the reason why the venture succeeded, and also get to cash in on the wise investment!
4. FIND PARTNERS, GATHER YOUR MONIES, AND INVEST IN PROPERTY
The key to this is having the proper agreements set up in advance. Be open and honest about what all parties seek to get from this venture and make sure it is done with people you can trust. It's not a decision to make lightly.
The best part of this is getting the benefits of property ownership without the individual financial burden that property ownership can bring. You can then elect to rent out rooms in the property in order to cover your share of the mortgage. When it comes time and the property appreciates, you sell it and make a nice profit!
Now is the time to save your coins. Opt for some of these options in lieu of throwing all of your money to Starbucks or drinks at the bar and you'll set yourself up for a good fiscal future!
XOXO,
Jen H.