5 BEAUTY PRODUCTS COCONUT OIL CAN REPLACE
Being the coconut oil fanatic that I am, I use the stuff on everything! Whether it be in breakfast for cooking my favorite omelette, or in the hinges to prevent squeaky doors - it's safe to say that nothing is safe from my coconut oil addiction.
Personal favorite:
Nature's Way Extra Virgin Organic Coconut Oil, 32-Ounce
In addition to the uses mentioned above, coconut oil has many amazing practical beauty applications as well! The following are 5 beauty products that you should swap out for that good ol' coconut oil:
1. Teeth Whitening Strips
I would much rather put something chemical free/natural in my mouth than those whitening strips laced with who-knows-what! Want pearly whites? Gargling coconut oil for 2 minutes each morning when you wake-up does the job and more.
Coconut oil contains medium chain fatty acids with half of these being lauric acid. Lauric acid has been proven to be anti-inflammatory and antimicrobial. This means it helps to get rid of plaque and bacteria on the teeth and gums. It also helps to keep your breath fresh!
2. Facial Cleanser
Using coconut oil to wash your face sounds a little iffy, I know. At first I worried that it would cause break-outs seeing as it is oil. That assumption couldn't be further from the truth! Coconut oil is antimicrobial, so it actually helps wash away the bacteria and keeps you from breaking out. After consistently using coconut oil as a facial cleanser I have noticed many improvements to both my skin tone and my skins complexion as a whole!
3. Make-up remover
Dab the oil on a cotton ball, and you're good to go! Suffering from eczema is rough. Many makeup removers irritate my skin. I quickly learned that coconut oil can get the most stubborn make-up off very easily. Best of all, rather than being an irritant, it makes my skin healthier!
4. Anti-frizz
Ditch the expensive products for the much more effective coconut oil. A little goes a long way, and it keeps your hair from frizzing all day! As a plus, it has properties and nutrients that also make your hair stronger and healthier!
5. Face Moisturizer
I have a theory that face moisturizers are what caused my skin problems in the first place. The minute I stopped using these chemical filled solutions, my skin started to become healthy again. Coconut oil is definitely key to managing my dry skin. Whether it be a little in the morning, some before applying make-up, or a bit before bed - this stuff really keeps my skin from drying out!
As you can probably tell, I live by coconut oil. It really is a staple in my household, and maybe soon it will be one in yours too!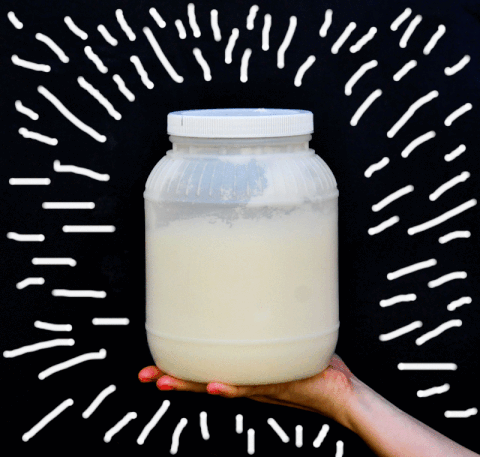 XOXO,
Jen H.
#beauty #lifestyle #coconutoil #blogger #bloggerstyle #bloggerlife #health #makeup #selfcare #healthy #bedtime